If you have finally signed your closing documents, been informed that your loan is approved and that you have become a homeowner, this article is for you. Also, if you have been packing for a while in an effort to make your move smoother, but you are still under a lot of stress, we can help! Here is how to make an efficient moving plan and make sure you have everything you need between homes.
Hire a Professional
The only way to avoid all the stress and hassle associated with moving is to hire a professional. Professional removalists are not expensive and depending on your desired and budget, they will not only transport your things, but also pack them and unpack them. If you are thinking about getting expert help with moving, makes sure you check out furniture removals at expertremovalists.net.au/cheap-interstate-furniture-removalists-brisbane.

Make 8X10 Signs to Label Rooms
Making signs and taping them at the designated location to name every room can significantly help organize the entire move and avoid answering the dreaded, "where does this go?" question. It doesn't matter whether you are getting help from friends or professional removalists, these signs and labels will significantly cut down the time needed to organize your belongings in your new home and prevent someone from mixing the boxes and making a mess.
The signs should be written with a thick marker, or printed in large font. Make sure both your boxes and rooms have corresponding signs. It will be easier to also label them with different colors. For example, the bathroom can be blue, the kitchen boxes yellow, the garden stuff green and so on.
Pack as if Going on a Trip
Since moving is a mess no matter how much you try, you should designate one room or area where you will put some luggage that contains everything you need, as you would go abroad. Make sure you pack all necessities such as prescriptions, personal toiletries, glasses, makeup, hair appliances, shoes, and clothes. This will help you get easy access to everything you need the first morning you wake up in your new home.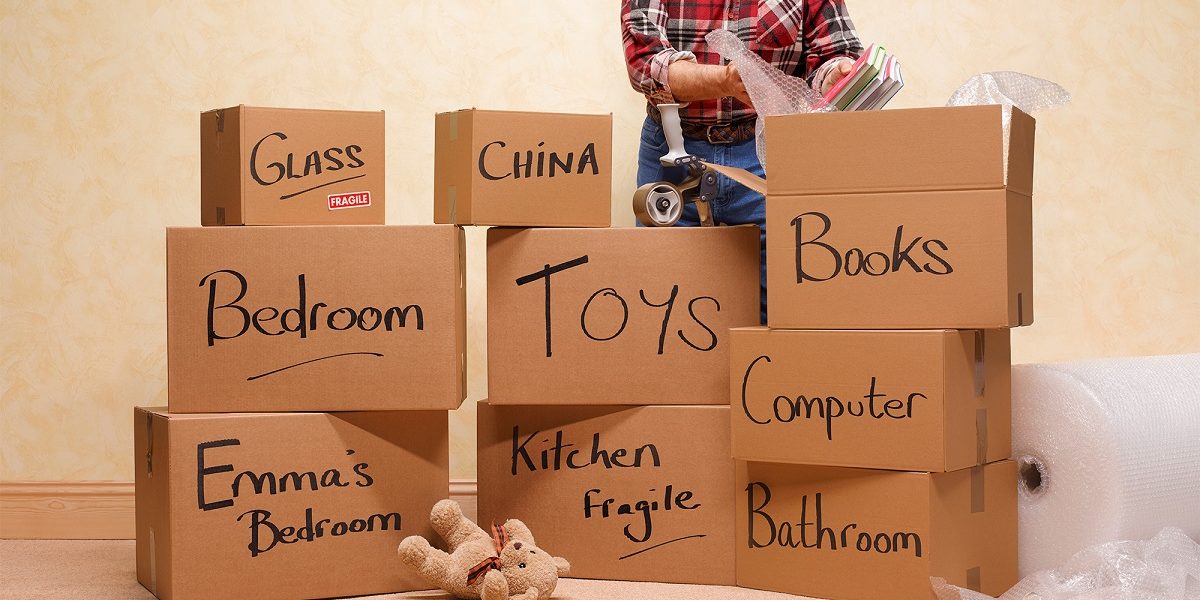 Pack a "Must Have Box"
All important boxes, such as the ones containing pantry or kitchen stuff, should have an additional label that will allow you to find it easily in the sea of boxes. Must have boxes should contain stuff like disposable plates, cups, cutlery, paper towels, hand soap, toilet paper, wipes, trash bags, and snacks and drinks. This will significantly remove the pressure of unpacking all your belonging in one day in order to get the things you need. It also prevents rummaging thought your boxes for the same reason.
Don't Pack Your Clothes
If you are moving all your furniture to your new home, there is no need to separately pack your clothes. Your clothes are already packed – in your closets and dressers! Simply ask the moving company to secure the drawers and move them together. Here is a pro-tip: use rubber bands to tie them around hangers to prevent hanging clothes from falling off. Once you are all set up in your new home, you can just cut the rubber band off.…